How to create a Free account in the Innovation Cloud

To gain access to your own Free Innovation Cloud account, please follow these steps:

1. Go to our website www.innovationcloud.com and submit your request for a Free account (provide your email and choose Free package).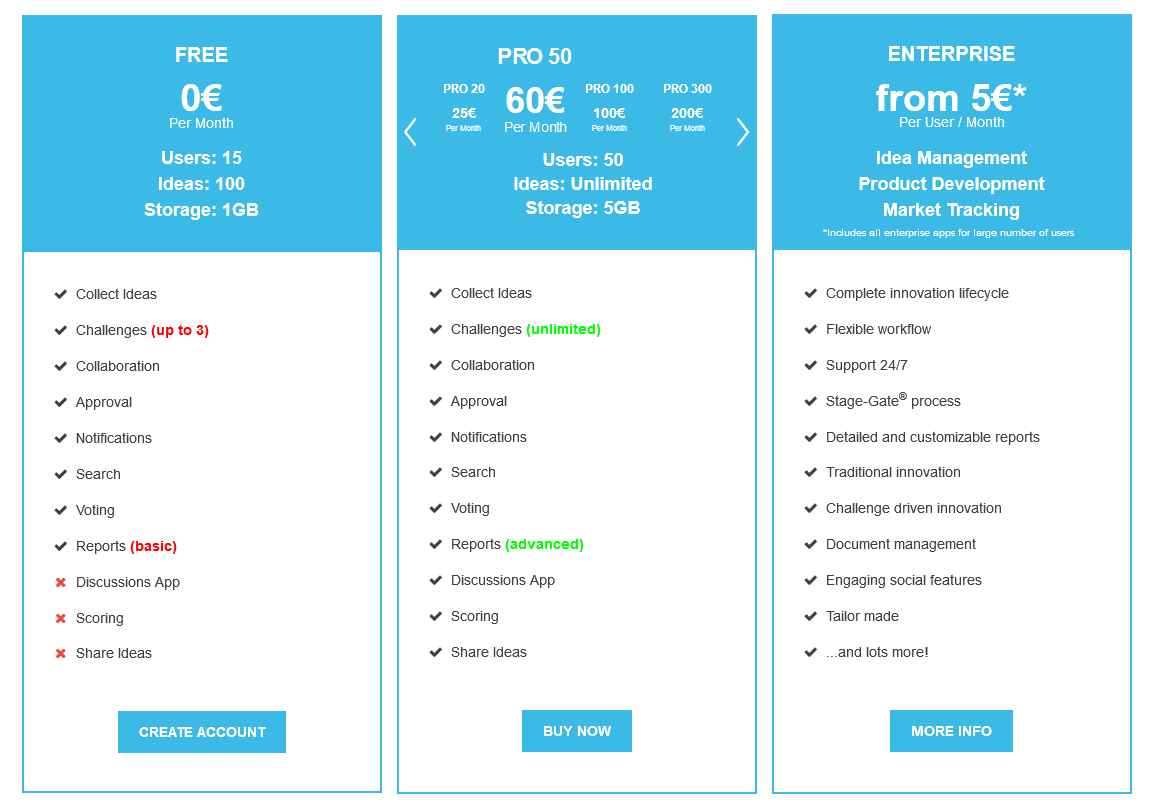 2. In the next 24 hours you will receive an Activation email with the link that leads to the Login page of your Free Innovation Cloud account.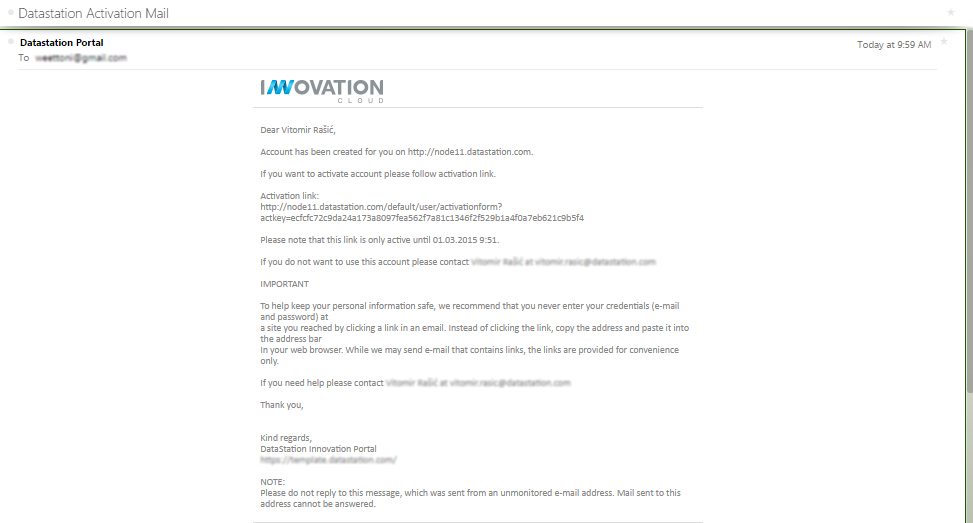 3. Once on the Login page, log in with your email and choose a good password.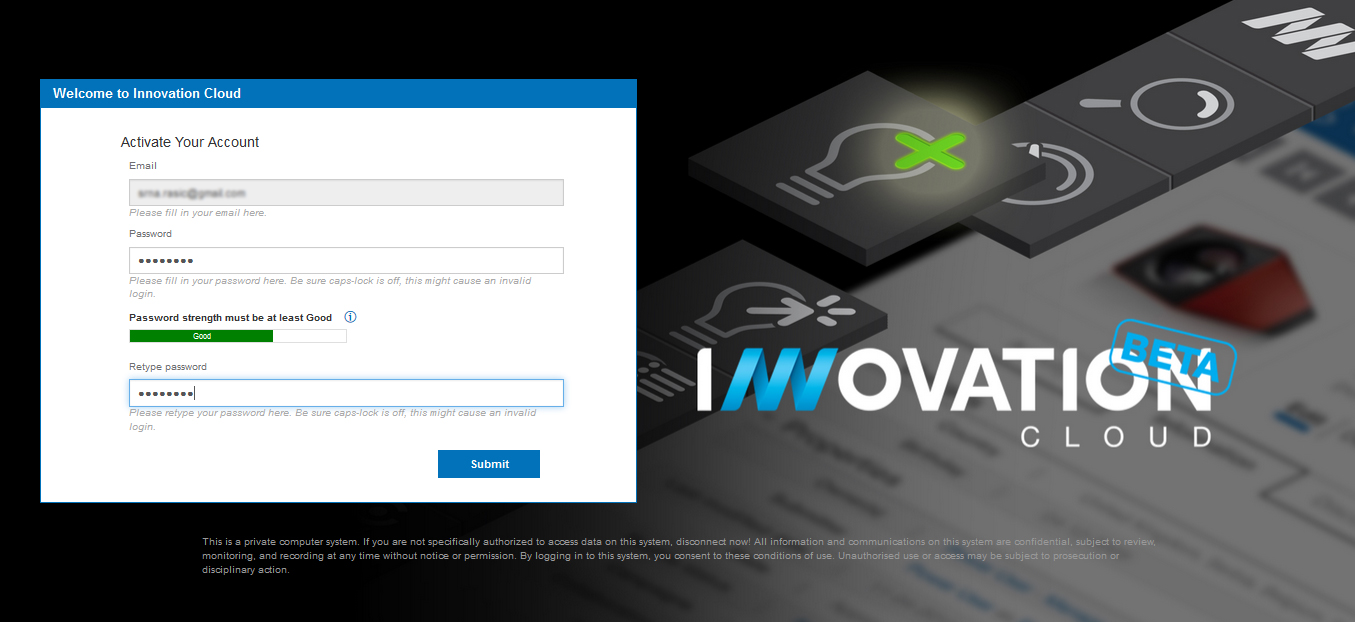 4. Start managing ideas.