How to Search for ideas in the Innovation Cloud

Looking for a specific idea? No problem.
You can find and pinpoint ideas via:
1. General Search from the left menu. Enter anything you remember from that idea. Only public ideas can be searched. If it doesn't appear under the search results, it is probably not public (under Pro packages, you can submit idea as shared).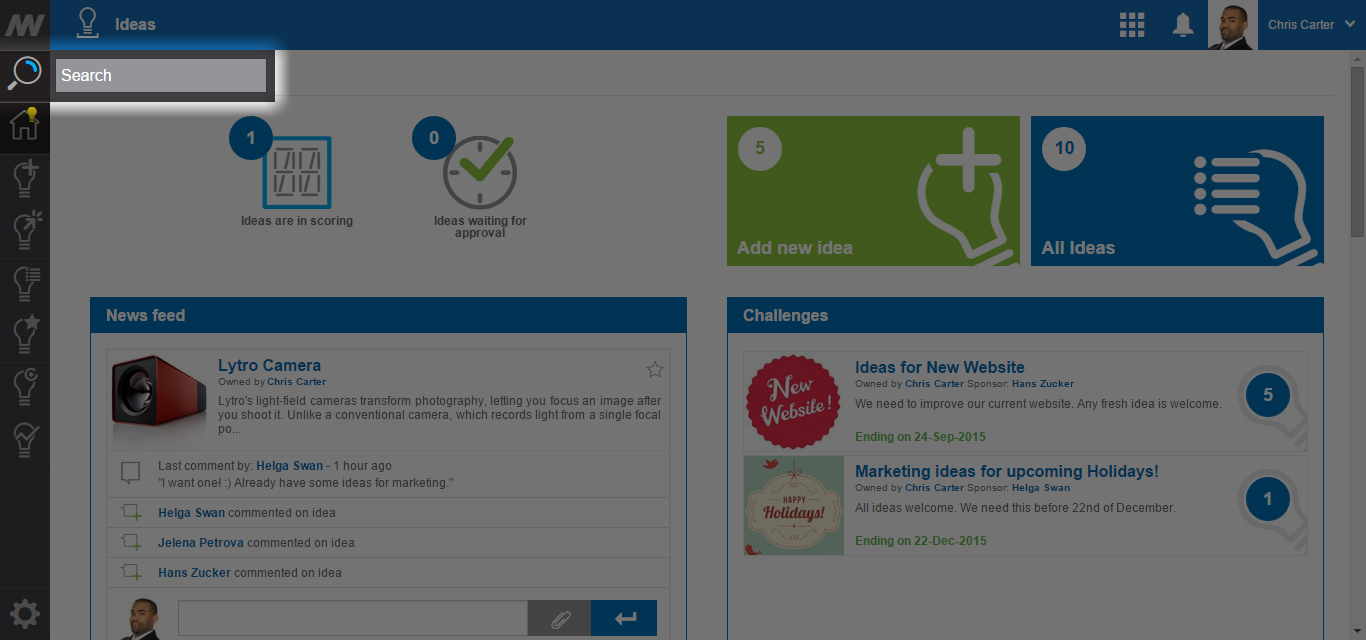 2. Left navigation menu > All ideas > Filter > Search.
Each listing has a filtering option with Search built in it. You can use it to screen and search each listing for a specific idea.
3. If you are looking for your own ideas, or ideas that someone shared with you, use the Left navigation menu > All ideas > My ideas tab