How to Delete my Innovation Cloud account
We are sorry you are considering shutting down your account.
Will you give us one last chance and send us a reason why to: support@datastation.com?
The reason why is of the utmost value to us, as we are striving to perfect our software service and stay close to our clients.
1. To Delete your Innovation Cloud account, please click on your name in the upper right corner of the screen and access Upgrade & Payment.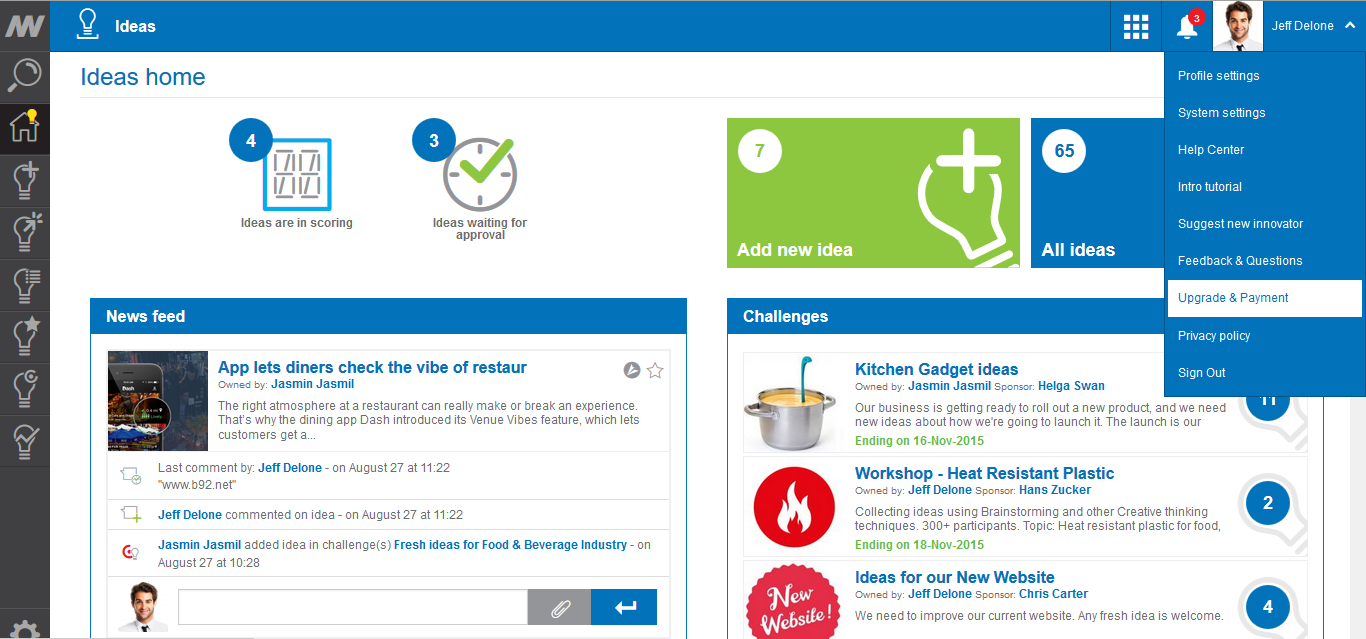 2. System will prompt you to another screen on which you should select the Close account tab. Check the field "I would like to terminate my account and delete all my data", please state the reason why and press Delete.

Thank you for using Innovation Cloud.
DataStation Innovation Cloud Team