How to add Comments and Files to Topic

Once you find and select one Discussion, you gain access to its tabs: Topics, Documents and Images.
Adding Comments to a Topic:
1. Find and enter one Discussion.
2. Go to the Topics tab.
3. Choose or add a Topic
4. Use the Comment field to add comments, attach files or mention people with the @ sign.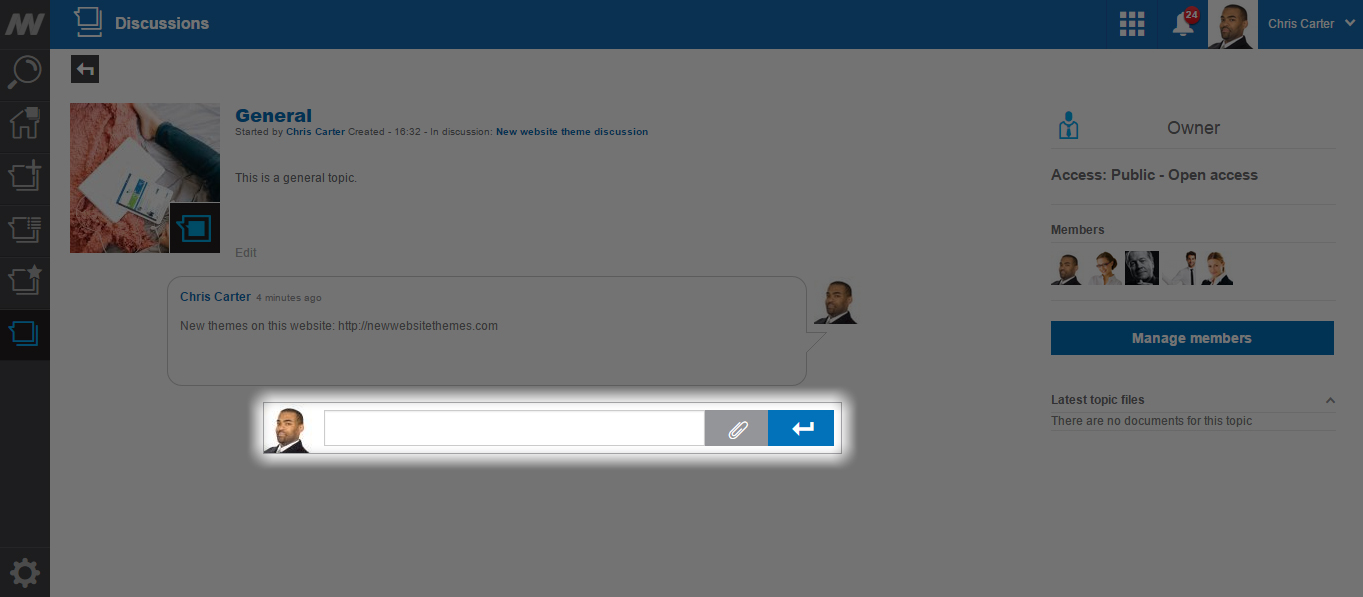 All relevant file formats are supported.