How to Choose the right Package

We have two types of Innovation Cloud accounts: Free and Pro.

All can be found here: Innovation Cloud Packages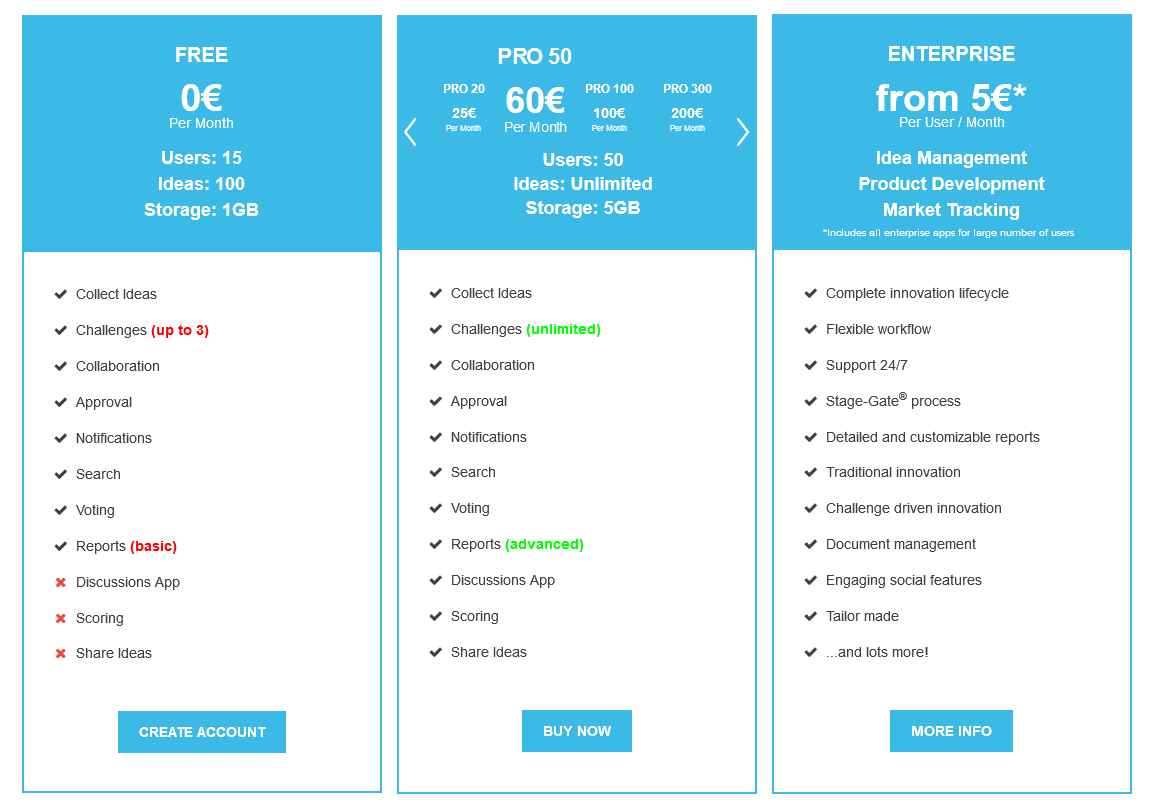 If you need a Free account, please choose the Free package.
If your needs surpass the capabilities of your Free account, please choose one of the suggested Pro packages, or contact us to create your own Custom package.
You can also start with the Free account and upgrade later, if you require Pro advantages.

NOTICE: Once you upgrade from Free to Pro account, you cannot turn back to the same Free account.