How to Apply roles to the Users in the Innovation Cloud

Only the Administrator of your Innovation Cloud account can apply roles!
Users can carry only one role.

1. To Access and Apply Roles to users, please click on your name in the upper right corner of the screen and access the System settings.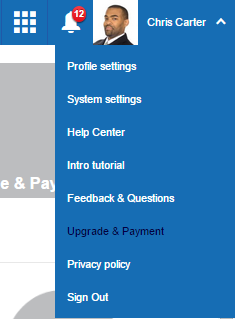 2. Click on the User management tab.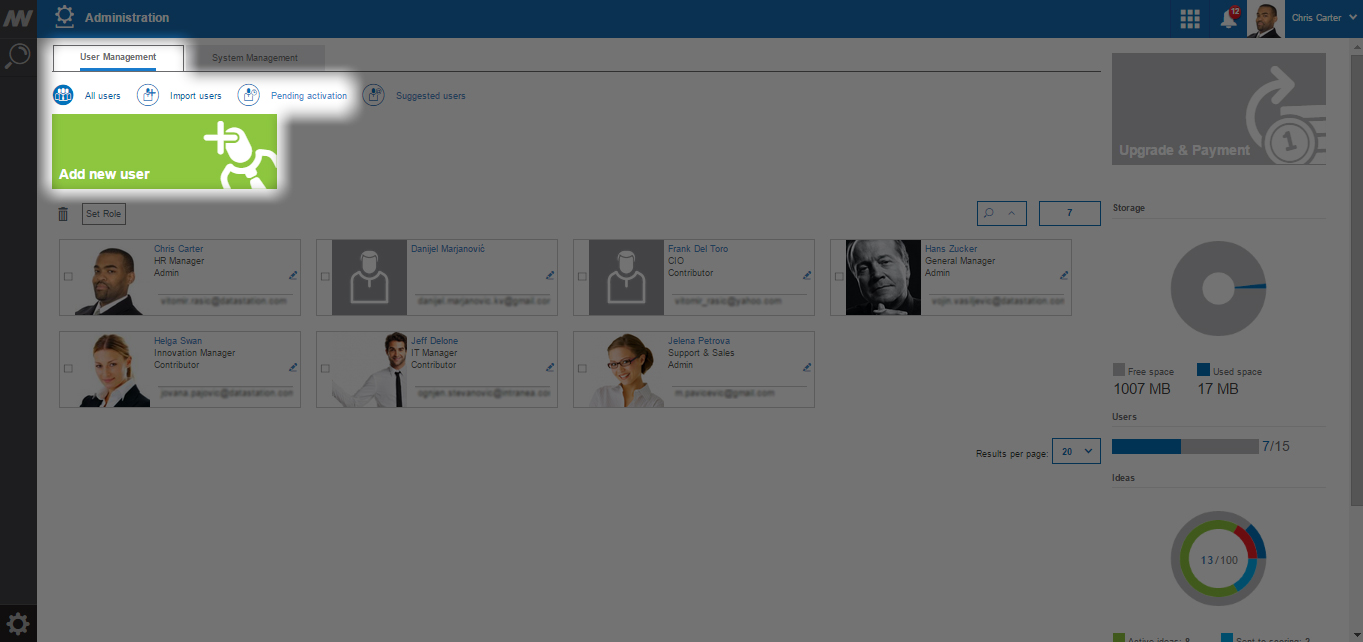 You will be presented with the list of all active users.
You can Apply a role to a single user during the process of creating a new user.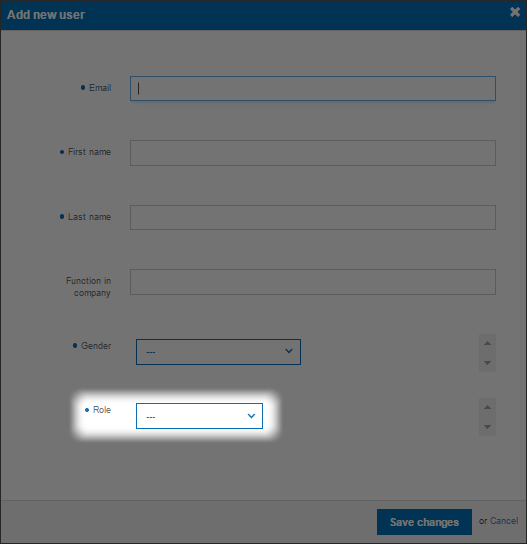 You can also Apply a Role to multiple users in the Innovation Cloud by selecting the desired users and activating the Set role action located on top of the All user list.