How to Make a decision on an idea in the Innovation Cloud

Only Approver or Administrator can decide the fate of the ideas.
These roles can apply a decision on any idea, regardless of its state and status.
However, the ideas that passed the normal workflow, will be presented on the Waiting approval listing.

To locate the ideas that are ready for approval:
1. Use the Waiting approval icon on the Ideas Start page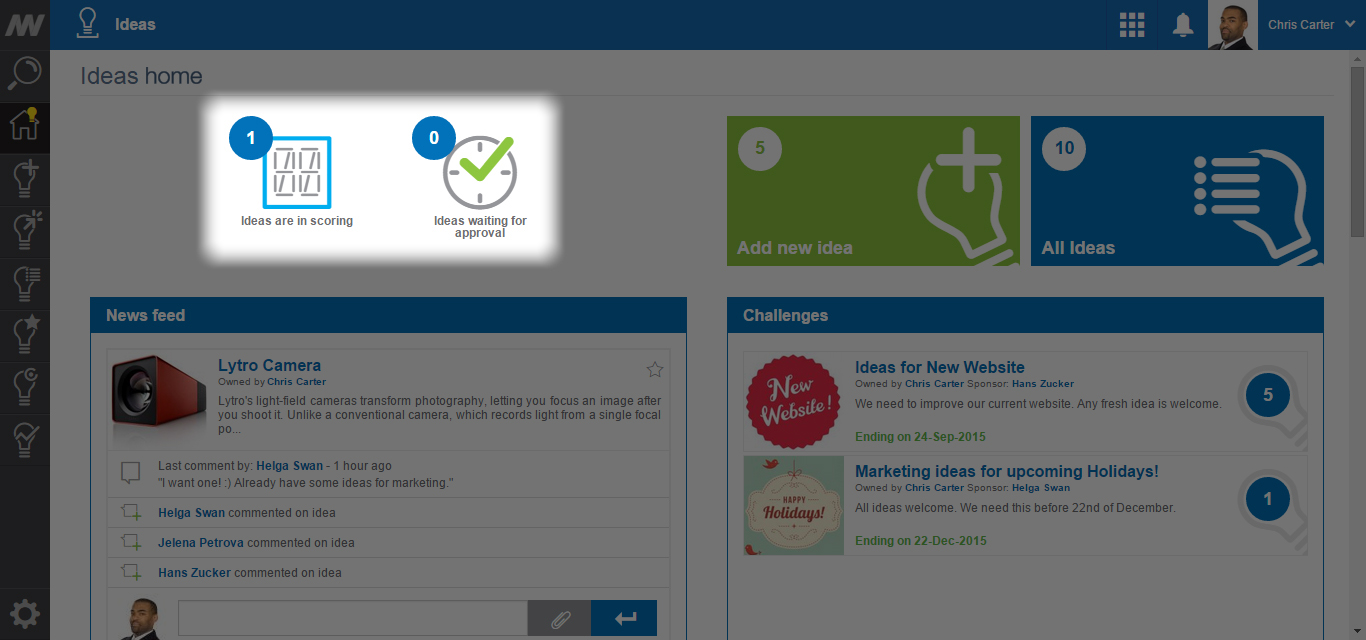 2. Use the Left navigation menu > Action items > Waiting approval tab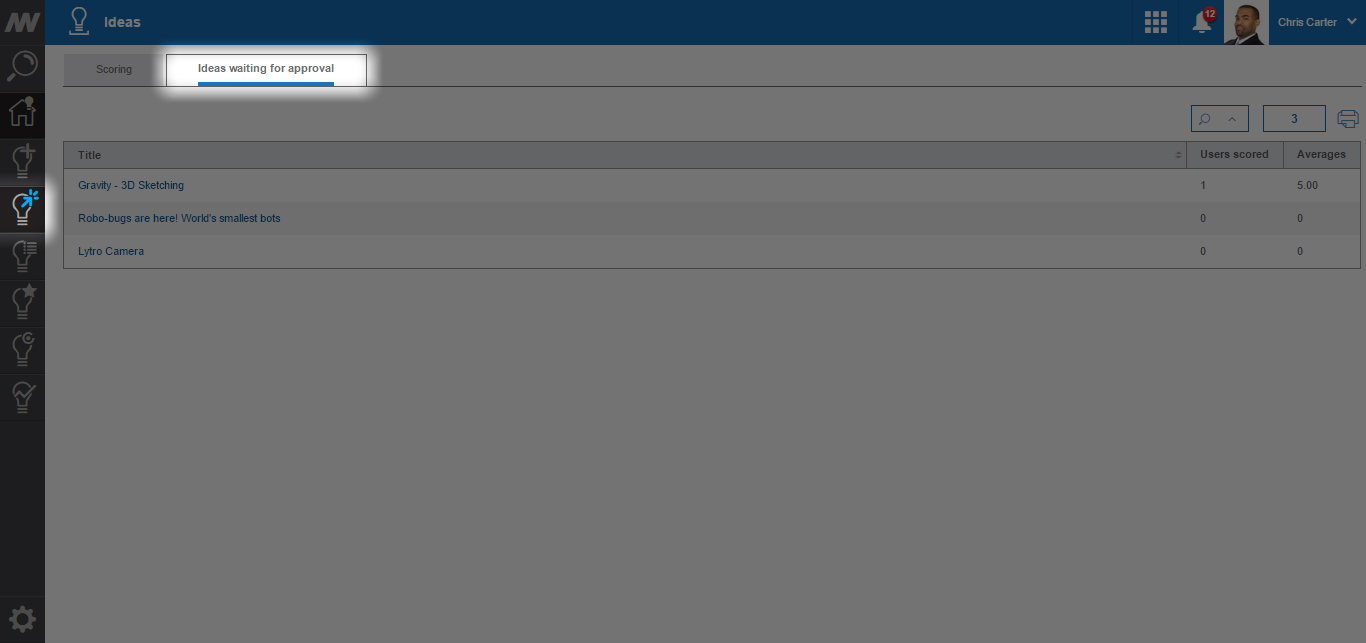 3. Use the Left navigation menu > Reports > Score report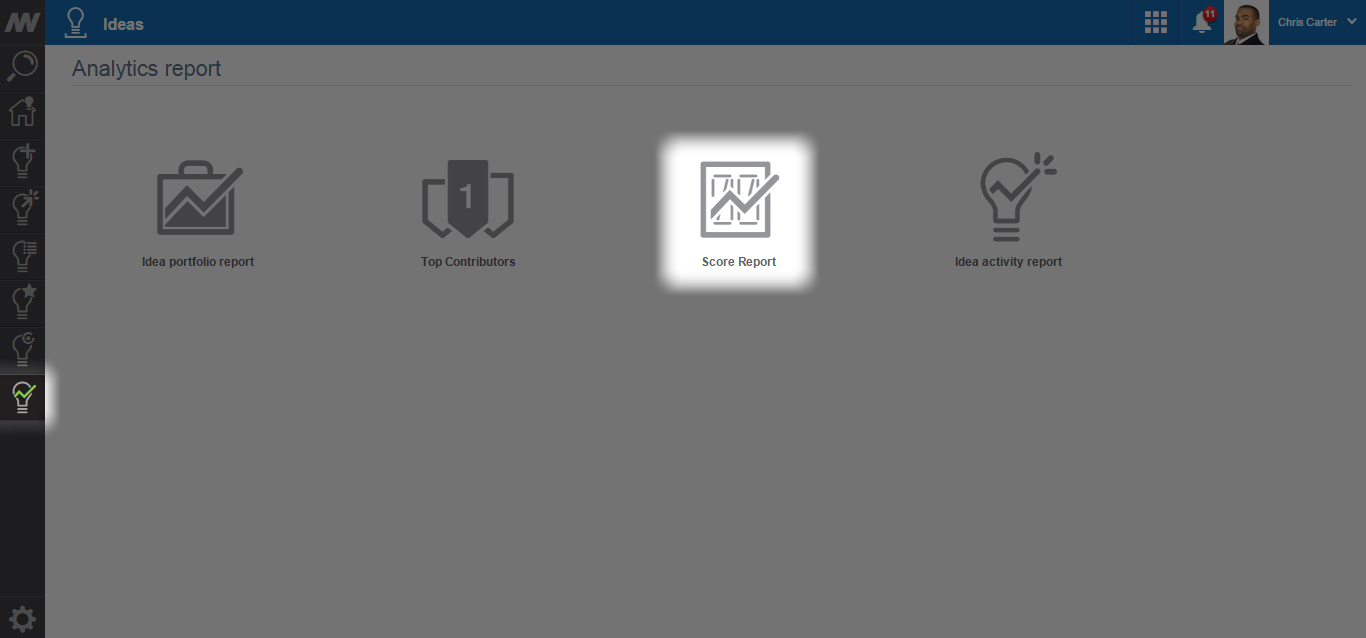 To apply a decision on an idea:
1. Enter an idea
2. In the right column of the idea you will gain access to these action buttons: Reject, On hold, Approve, Send back to rework and Archive.
3. Any of these actions will send the idea to the appropriate listing for further follow up activities.