How to Score an idea in the Innovation Cloud

Only Idea Scorers and Administrators can evaluate and score ideas.
All ideas that are ready to be scored can be located via:
1. Ideas Start page - Ideas are in Scoring Icon.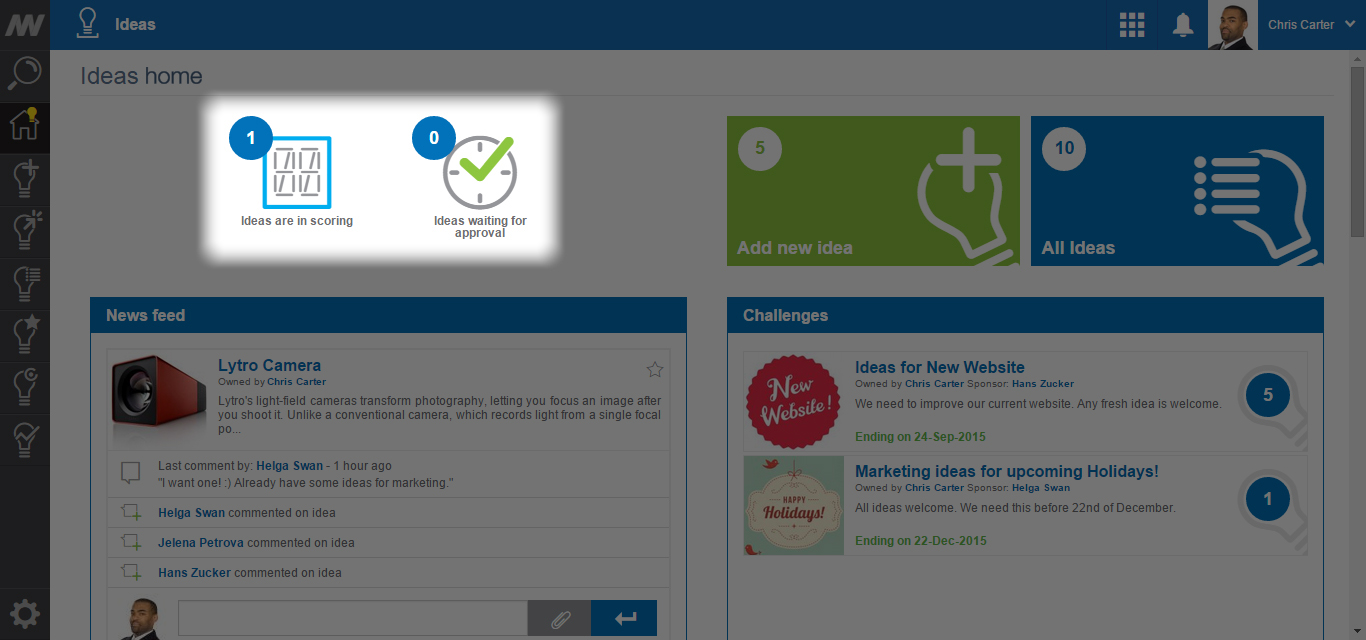 2. Left navigation menu - Action items - Scoring tab.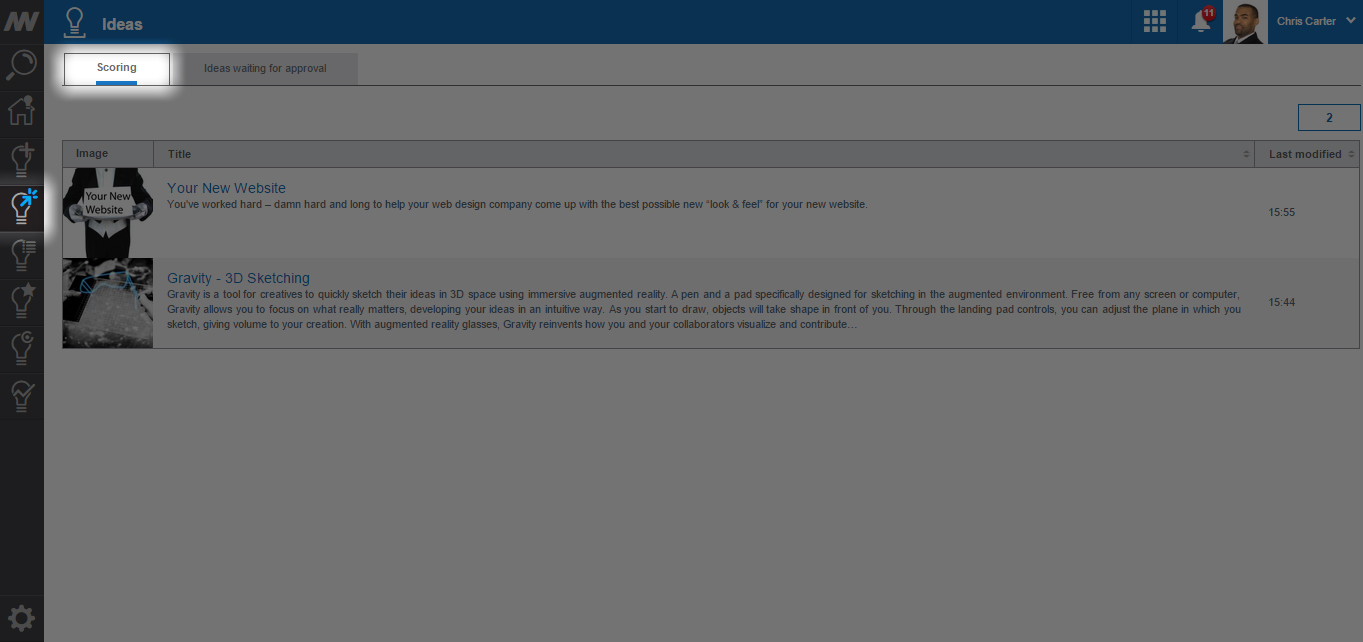 Use one of these two ways to locate the ideas that are marked as ready for scoring.

To reach the Scoring page, find the right idea, apply the Enter your score action button from the right idea column.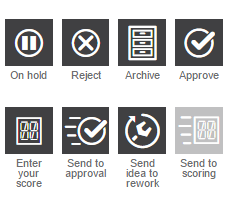 Applying Score:
1. Once on the Scoring page, slide the sliders from left negative to the right positive end.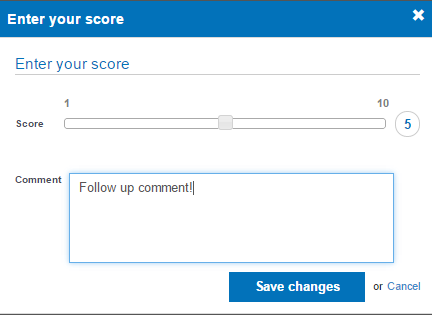 2. System will quantify your opinion and after you add your follow up comment, Submit your entry.