The innovation assessment tool focuses attention on 6 elements of the innovation system, enabling efficiently analyzing existing innovation practices and capabilities. By analyzing each element, you will understand which aspects of your organization require attention in order to make you more successful at innovation. The innovation assessment tool helps pinpoint your organization's innovation strengths and weaknesses. The results of the innovation assessment will show performance on each element of the innovation system providing practical recommendations where and how company needs to focus to maximize innovation success.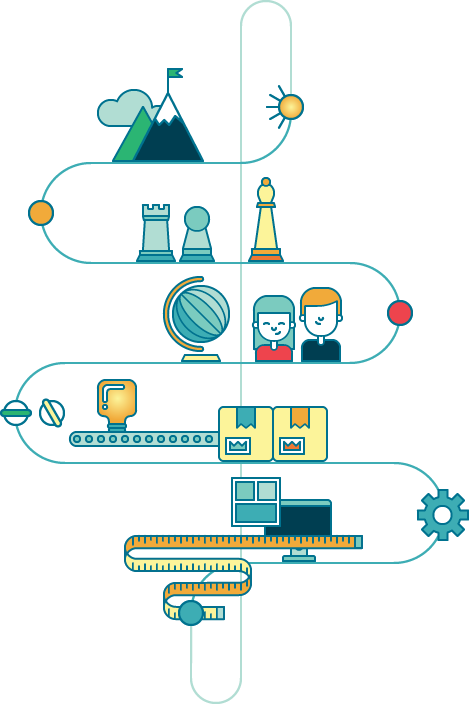 MANAGEMENT & LEADERSHIP
---
How top management envisions & understands innovation?
STRATEGY
---
Why do we innovate?
PEOPLE & CULTURE
---
Who is responsible for making innovation happen?
PROCESS
---
How effective are your innovation processes?
TOOLS
---
What facilitates our innovation?
METRICS
---
How do we measure our innovation progress?
This 5-minute Innovation Assessment is a baseline evaluation of your perception of your company's current innovation efforts. Innovation Assessment tool enables you to:

- assess your organization's current innovation practices and capabilities
- pinpoints organization's strengths and weaknesses
- visually understand and set the priority work areas