Your need to improve and digitalize innovation processes within your organization resulted in purchasing a new, uber-cool innovation management platform. It has all functionalities you need to fully support your innovation requirements and user-friendly interface for your employees to easily embrace it.
As innovation by its nature is a creative process, the gamification elements that these platforms usually introduce bring excitement and motivation of your employees around your new innovation playground. Even though not every employee will be directly involved in developing your new innovation, your final goal will be to include all employees and relevant people in idea generation process and to enable your decision makers to make right decisions on which ideas should be implemented.
Still, the biggest question remains: is your innovation community motivated to continously come up with new ideas? There is always a risk that your employees and other people included in your innovation platform will not use it at all. If your employees find it difficult to participate in your innovation process, they will simply return to their business as usual and avoid using the platform. This is and will be the greatest fear of every organization trying to introduce an innovation management platform.
To avoid this, try these 3 ways to smoothly engage your employees in idea generation process: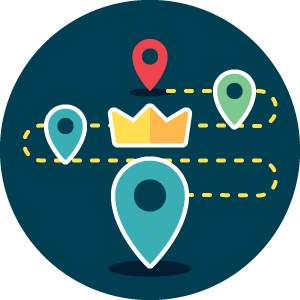 Organize small competitions at every level of your organization and scale from within
Facilitate small contests or competitions for best ideas among your employees, organize interactive Challenges to kick off your innovation platform. It's recommended to organize challenges on each level of your organization, or at least in every department. This is very important as every department has its own specifics and frontline workers usually have a better understanding and direct feedback regarding products and services than managers do. They can spot better opportunities and, as they directly interacting with customers, can easily detect and identify problems. Listening to your employees is more important than ever before and your Challenges should bring up the best ideas and promote idea winners. Starting with small competitions, scale up to engage the entire organization and bring different perspectives and knowledge that will improve collaboration on ideas.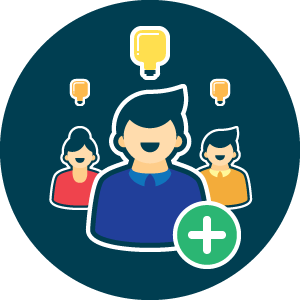 Suggest new innovator
After you have included all the people in your innovation platform, it is time to encourage your innovation community to think about who would be a valuable addition to your innovation community. Let them think of all people who have some special skills that will help save time and energy in developing new ideas. Maybe there are some people that you forgot to include or some clients whose feedback can provide valuable insight that will help reduce cost and save time in developing new products or services. By enabling your employees to contribute in the creation of your innovation community, they will feel that their opinion really matters and will be more engaged when it comes to collaboration with a proposed person. Of course, the administrator of your innovation platform will have to review all suggested users in order to approve their involvement.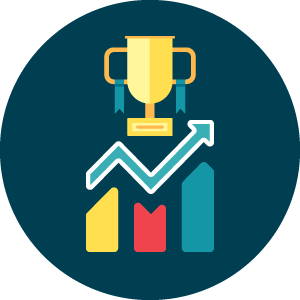 Best innovator award
Finally, after only one month of using innovation platform, you will get your first report on top contributors within your innovation community. You will have a clear picture who submitted the most ideas as well as who participated the most in collaboration by giving their comments and votes. Recognition of your best innovators is the acknowledgment of their contribution and a powerful driver of further engagement. Studies have shown that 69 percent of employees stated that they would work harder if they felt their efforts were appreciated. Rewards are that motivational driver that will keep your employees engaged. Besides the financial rewards, you can reward them with the opportunity to work on the project to implement their idea, extra vacation days, a company email recognizing the individual or even with a title promotion.
Engaging employees is one of the top priorities of an organization as that is one of the main factors determining organization success. Your innovation platform is no exception. The fact is that most employees have lots of ideas and would be thrilled to see them implemented and in use. Listen, acknowledge, give feedback and reward employees who submit ideas and contribute to your innovation process and soon you will see happy employees and will have collected valuable insight for improvement. And there is a number of growing evidence that when employees are happy, organization thrive.
So, if you haven't done it already, give your employees right means to submit and collaborate on ideas!