Every smart CEO knows that one of the best competitive advantage of his company lies within his own people and their capability to innovate. Smarter ones, consider also opinions and experiences from outside the office to get to the right decision and direction.
The question remains how companies can effectively use the knowledge and creative potential of their employees, customers and partners to address the innovation challenges?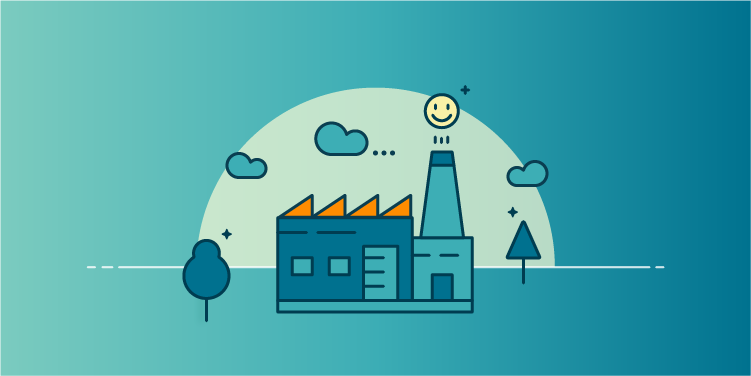 "Take away my people, but leave my factories, and soon grass
will grow on the factory floors. Take away my factories, but leave
mypeople, and soon we will have a new and better factory."
- Andrew Carnegie
Let me tell you a story:
This story is set in the digital time, where businesses focus on building healthy and engaging workforce. For senior executives, employee engagement is a top business priority, officially. People feel as the part of the same team, because they are treated as an essential part of the company's success. Their opinion and creativity are valued, building the individual sense of ownership.
All goals and objectives are clear to everyone. There are plenty of opportunities for personal development and growth and all aspirations which can contribute to the company wealth are encouraged.
A shared sense of direction and ownership keeps people focused and on the job long after the end of flexible working hours.
All companies have amazing income and all employees are happy and satisfied as they see company success as their own.
Why this story still sounds like a fairy tale?
Because it is.
Statistically, less than one third of employees feel engaged in the work, 71% of all employees are not fully engaged.
Global employee engagement continues to rebound since the lows of 2010, and rose 1 percentage point from 2012 to 2013 to a global average of 61%. North America increased 2 percentage points to 65%. European levels stayed the same at 57%. Asia Pacific increased 3 percentage points to 61%. Latin America fell 4 percentage points to 70%. Africa/Middle East improved 8 percentage points, from 53% to 61%.
It is the fact that company's work environment and the way it treats its employees, drives employee satisfaction and engagement. Employees are more engaged and willing to contribute when employers provide them with clear expectations and they also perform better when they envision themselves as a working for some cause. Satisfied employees are the happy employees who gladly help their colleague and collaborate with the organization even during emergency situations.
Management and senior executives play an important role in employee engagement so communication with employees is a key part of a positive work environment. They need to have insights in employee skills, knowledge, but also in their needs.
Easily said. But how to engage employees in a company that has thousands?
Plan well, execute with smart tools.
If you create a plan that has:
1. Clear expectations and Objectives which are communicated to all
2. Encourages employee inclusion and contribution in an idea friendly environment
3. Enables you to discover best talent and new opportunities for growth
You will think it as a fairy tale. In fact, with the little help of technology, you can achieve all of this.
Progressive companies already have the modern IT platforms to connect all people in one place, which is innovation friendly and opened for each employee. The IT platforms are not just bringing down organizational silos, they are giving your teams a new way to engage on the company objectives, govern their projects and share their knowledge, ideas and experience.
Software platforms are also used as a way to empower and recognize innovative employees, to stimulate creative activities and to establish a more open and collaborative innovation culture in the organization.
Innovation management solutions have an impact on the corporate culture and drive employee engagement across the company.
This kind of software plays a crucial role as they give any employee within an organization the chance to be a recognized leader by creating incentives and sharing their ideas, thoughts, concepts...Creating an open system, in which employees are kept informed about the company and are allowed to provide input, can effectively increase employee satisfaction and engagement.
Driving employee engagement with Idea Challenges
Once you have a software on which everyone is included. Make sure it has a Challenge feature. Challenges are time limited top down online initiatives launched to find best ideas on some company related issues or improvement. If defined well, they can create amazing results, in days.
Make sure that the topic is tied to something everyone can relate to. Don't forget to provide feedback, tap them on the shoulders and direct those who go astray. You will be surprised how well that can be and the best of all, you did it as a team, without limits.
It's that easy. Try it. Many did and are now harvesting the results.
"If you look back at history, innovation doesn't come just from giving people incentives; it comes from creating environments where their ideas can connect" - Steven Johnson.